New

Growsmart Precision VRI With FieldNET
The industry-leading tool for complete remote management
FieldNET provides the most comprehensive options to remotely deliver greater control, real-time information and enhanced management tools.
Total Control
Control Your Pivot and Precision VRI System From One Seamless Interface*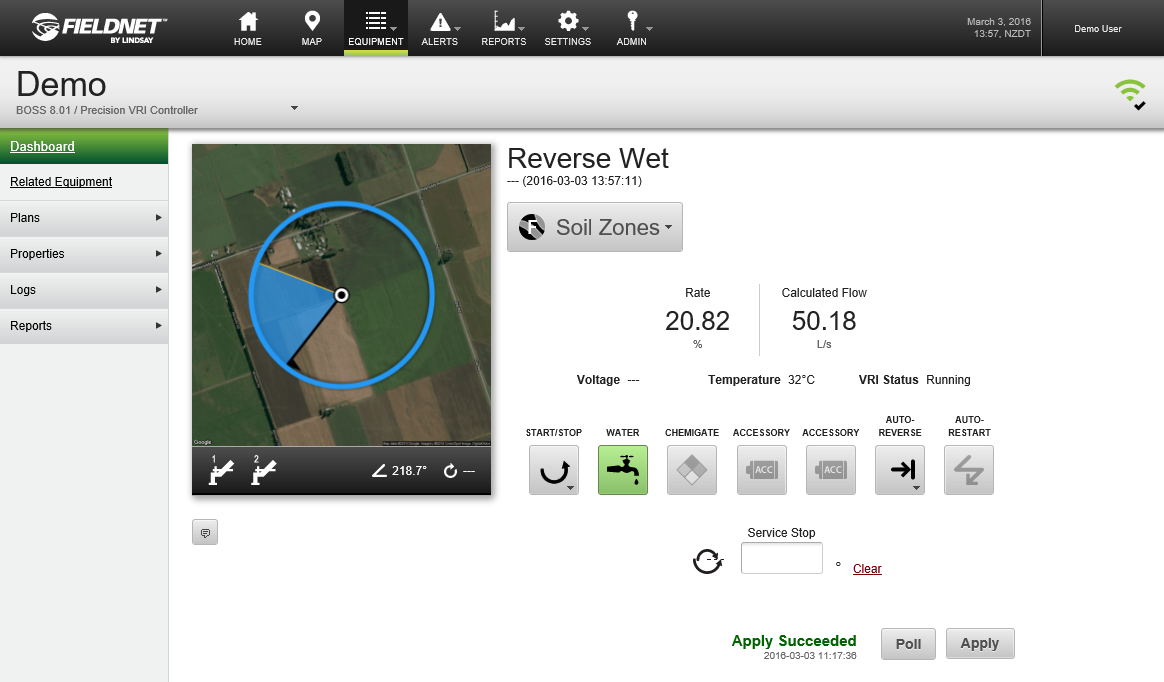 Select your customised Precision VRI plan, turn on the water, start the machine and go! The FieldNET pivot dashboard allows gives you full control as well as real-time status information about the position, speed and flow of your irrigator.
Seamless control of pivot requires a BOSS or VISION panel and serial communications cable.
Managing Plans
Easily create and modify irrigation plans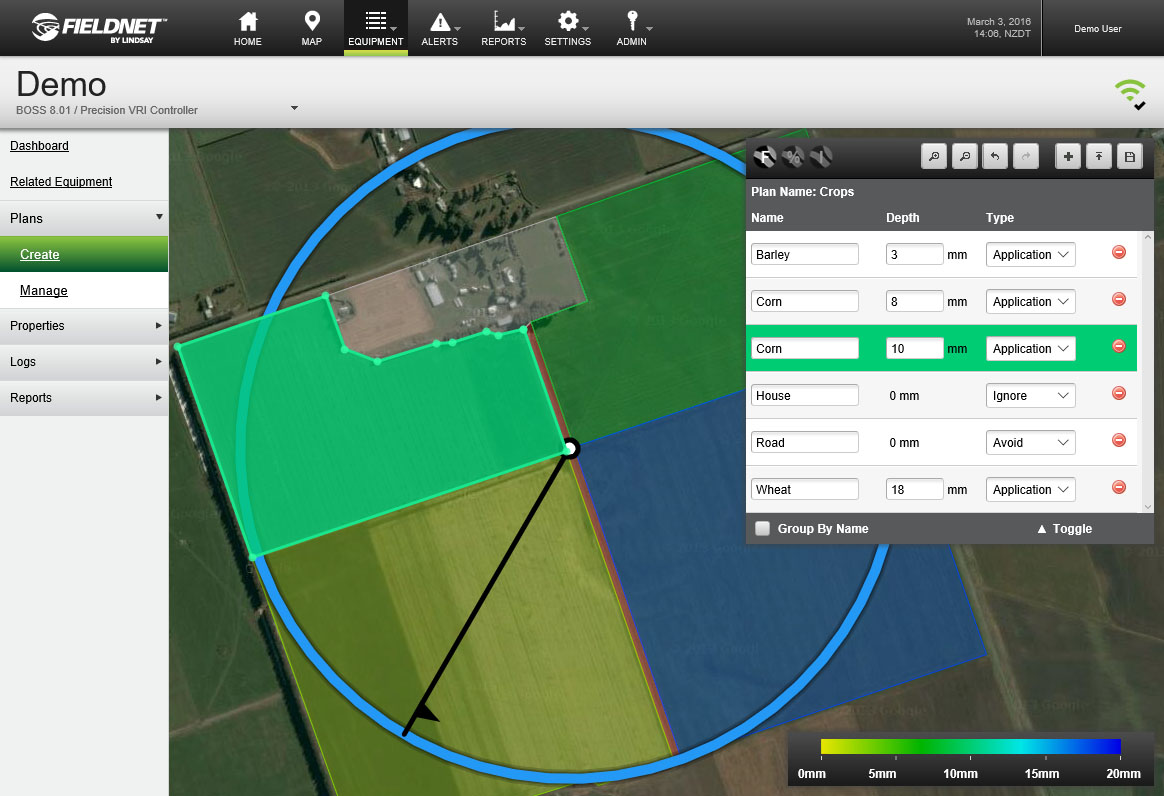 Precision VRI allows you to create multiple custom application zones by simply drawing them on your map or importing a compatible KML or GeoJSON file. Application depths are then easily defined by clicking on each zone or assigning an irrigation depth based on a certain characteristic such as crop type.
Application Reporting
Gain insight on your entire operation
Historical as-applied irrigation reports provide up-to-date information on previous irrigation. Optionally, view the average irrigation applied to each field or crop over the whole season.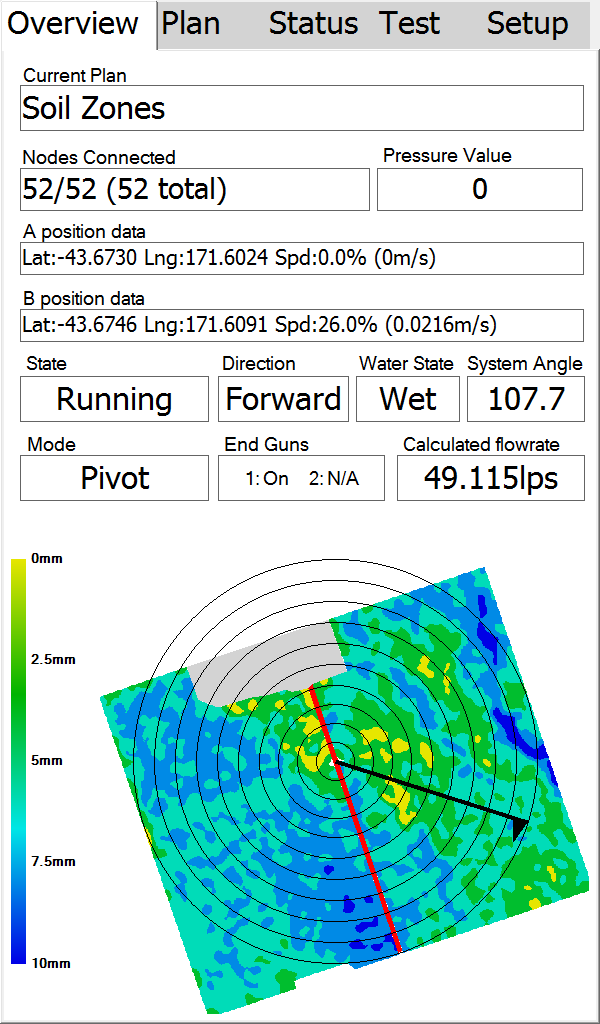 Precision VRI Panel
Improved usability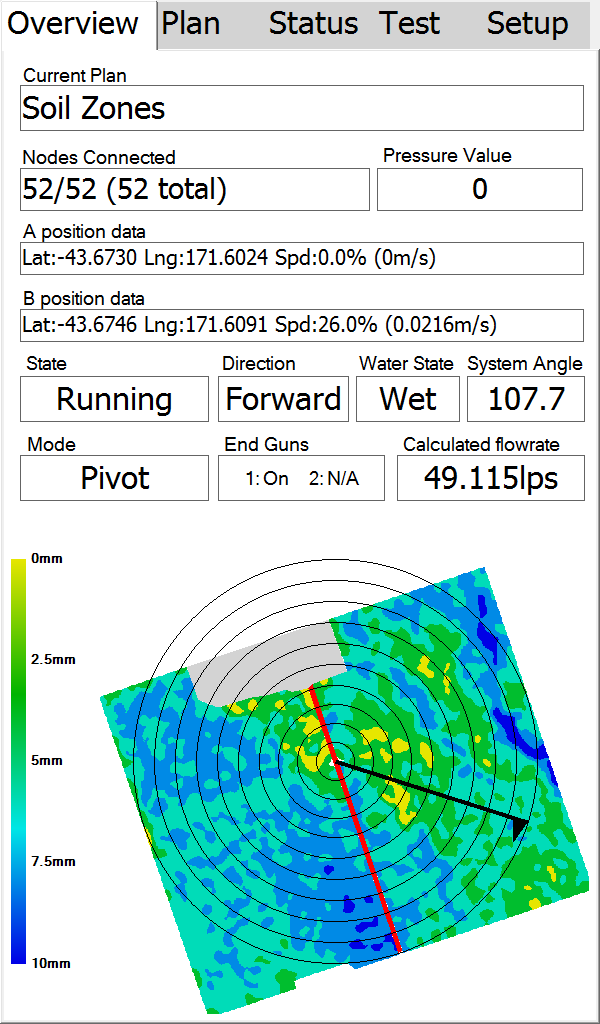 The Precision VRI panel now includes a larger touchscreen, which displays the current status of the system including the current plan in full colour. Easily avoid areas or change irrigation depths at the pivot point - and have your changes immediately syncronised with FieldNET.